Recruiter
Getting Into the Staffing Business
I applied to a desktop support role and got called in for an interview with a recruiter. I didn't realize it until after my meeting that the role I applied for was through a staffing firm. I never got placed by the staffing firm; after all, I had been out of the information technology industry for 4 years. A month went by and the recruiter called to let me know he was leaving the company. He wondered if I would be interested in becoming a recruiter.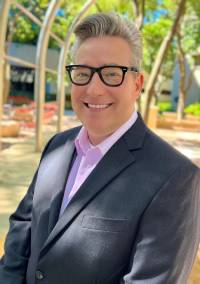 Seven interviews later I was told they had two positions and two other candidates besides myself. I figured the odds of me landing one of the positions was pretty good.
"Sorry, we're going with another candidate for the role?"
I thought there were two positions? One was eliminated, but they wanted to keep me in mind as another position would open up as business demand increased. Apparently they just didn't have a need for two new hires at that point in time.
A few months later I reached out to the agency. Things had changed. The person hired over me did not work out and they needed me to come back in to interview again. Only this time I would get my first job in the recruiting industry doing contract/contract-to-hire IT recruitment for a Fortune 1000 staffing company.
Once there I climbed the internal scorecard and did considerably well. I was chosen twice to attend exclusive recruiter training, which involved about 30 of my colleagues from across the US and parts of Canada. I would ultimately realize that I ranked in the top 5 of those classes for the amount of hours derived from my placements. The training and initiation to the staffing industry was invaluable. I still remember my first 'no holds barred' salary negotiation and what I learned from it.
Onto Corporate Recruiting aka Talent Acquisition!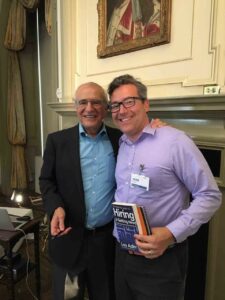 Anyone that has done contingent IT staffing for any length of time will tell you that the hustle is real. I hustled for two years and saw over seven people come and go from our small team. While I had been there for two years it felt like dog years. I left the people business and landed at a printing company that was making a move to the digital space – websites, ecommerce, email marketing. Eighteen months went by before a former colleague from the staffing company reached out to me to talk about a corporate recruiter position that would oversee the hiring of all the technical staff of a multi-billion dollar financial services organization.
The offer was too good. The printing/digital marketing company simply could not match the 401k, health benefits, PTO, and the 60% increase in salary. It was full life-cycle recruitment on an internal team of nine other recruiting professionals.
The financial services company, at the time, was made up of about two thousand staff across three physical locations. I supported the entire CIO's organization – Information Technology, Vendor Management Office, Project Management Office, Physical Security and Facilities (I placed an HVAC person!). The roles I recruited for information technology (approximately 300 FTEs) ranged from help desk to VP InfoSec/CISO.  The unique environment would also have represented staff within the IT department. They were union positions. It is quite unusual for corporate IT to have organized labor. I learned much about labor relations and navigating the contract. You have to ensure t's are crossed and i's are dotted. I was never pulled into a grievance during my recruiting tenure with the organization. It's important to follow process!
The larger organization provided opportunities. I would spend 18 months in Information Security assessing and documenting risk as well as awareness. Near the end my conversation with my supervisor would akin to "I know a bad hire when I see one. I'm going back to HR." Thing was, I wasn't a bad hire. I was doing well and the boss said as much. It was just a mismatch. I was a bit of a fish out of water. My role in HR had been backfilled at that time so I did some back office work for Talent Acquisition. I would apply to become a manager of recruiting only to be turned down, twice. My backfill moved to Talent Management and I ended my tenure with the organization in the same seat that I had started. Having been passed up for leadership it was time for me to go.
I would join another billion dollar organization. A not for profit, defense contractor and health insurance company. Perhaps it was same job different scene – supporting CIO's org as well as the PPMO. I started doing more non-IT related recruiting. It was within a year that I was selected to recruit for the role of Chief Financial Officer. I partnered with the COO and CEO. The timeline was aggressive. The major holiday season would interfere with the progress. But I did it within the allotted time, minus some holidays, making an offer within 4 months.
Back to Staffing
They say you don't quit a job, you quit a boss. Mileage may vary.
Meeting with a former colleague from my staffing days, it had been almost 7 years since I was in a staffing environment, offered me to come back and do permanent placement of IT professionals. It appealed to me because of the variety of clients I could work with and the full life-cycle approach that I've come to appreciate. I could recruit someone with awesome talent and market them to contacts I chose. The approach is different from contract/contract-to-hire, which I enjoyed. I would obtain Assistant Vice President title and be with the organization, again, for 3 years until the pandemic reared its head.